5 tags
600 Monsters For Connecticut
via Huffington Post: Published 12/18/12 Using the popular knitting site, Ravelry, they started the group "600 Monsters Strong For Connecticut" dedicated to making stuffed animals to send to every student at the school, according to the group's Facebook page. So far the group has just more than 1,100 members [now 2,233], and many have been posting photos of their monster creations on one of...
2 tags
2 tags
2 tags
Watch
earth-defender: I am so very proud to call some of these amazing people friends and I just wish I could have been there to help on the day. Im definitely going to visit the garden next time we're in the hills though. Despite overwhelming protest from the community of Tecoma against a 24 hour McDonalds being built it is still planned to go ahead. So yesterday they planted a community garden on...
5 tags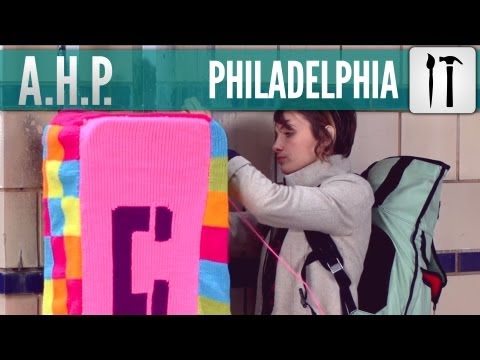 3 tags
5 tags
Foreclosure Quilts - Kathryn Clark
via Kathryn Clark's website: "My previous work as an urban planner made me acutely aware of how big an impact the foreclosure crisis would have on our cities and towns throughout the United States. However, very little was mentioned in the news. It was important to me to present the whole story in a way that would captivate people's attention and make a memorable statement....
4 tags
4 tags
Knit Credit Cards
Artist: Dimitri Tsykalov. found at: booooooom.
4 tags
6 tags
"American mass culture had gotten so far away from prizing personal ingenuity..."
– Anne Elizabeth Moore, from Cambodian Grrrl (via nickeyrobo)
5 tags
3 tags
Research Survey - Update
The research survey is now closed. Thank you to everyone who participated! And thank you to all of the Tumblr folks who reblogged and Twitter users who retweeted! You helped me surpass my goal of 100 participants. I hope to post the results soon. You can still go to this link if you want to comment about your thoughts on the survey.
9 tags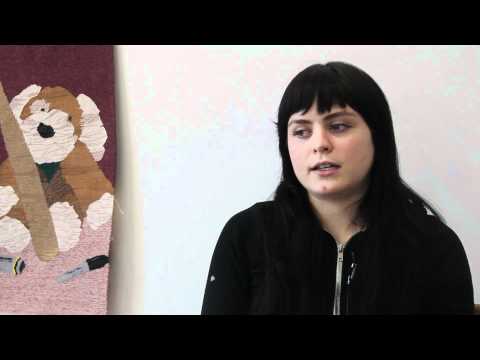 8 tags
Research Survey - Please Participate!
Do you consider yourself a crafter? For one of my classes I had to design an online survey. This research survey will also help my master's thesis research. If you consider yourself a crafter please participate! Thank you for your help! (AND it's only 10 questions.) Please reblog! Thanks
6 tags
Knitting Rebellion - Syria
10 tags
Watch
'Knitting a revolution, one stitch at a time' This is an incredible example of craftivism. Originally distributed by Reuters on March 3, 2012, this video shows a group of Syrian rebels crafting their own rebel flags and uniforms in resistance to the Assad regime. Here we see craft as a tool of resistance and as a tool of empowerment. text transcript via jpost.com: Activists defy...
10 tags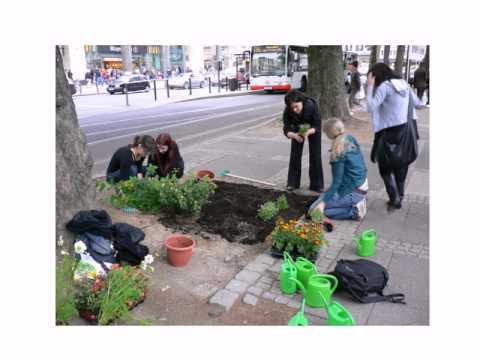 8 tags
10 tags
War Knitting
"During World War II, everyone in Owosso, Michigan was involved on the home front, even grade-school kids like me who were asked to knit afghans for wounded soldiers. All of us had relatives in the service and realized we were part of the war effort. I was 10 years old in 1943 and really enjoyed the knitting. I think I did it for a while before I drifter onto other things. This...
8 tags
5 tags
1 tag
3 tags
10 tags
Knit a Uterus to Donate to a Congressman in Need
I am so excited to have found this on Jezebel today. I think responding to the recent shaming legislation with craftivism is fantastic! text & images via www.governmentfreevjj.com: The Snatchel Project: Let's make a uterus or VJJ for each male rep in congress! If they have their own, they can leave ours alone! Who Are We? We are women, we are strong, we are smart. And we have a...
4 tags
11 tags
Margarita Benitez, artist
Margarita Benitez is an art + technology and fiber artist based in Chicago + Miami. She is interested in the explorations of art within the making and DIY culture. Her work is rooted in exploring underlying social issues in technology – exploring how today's society copes with the overwhelming presence of technology, surveillance, data mining and media bombardment. Her work has been exhibited...
7 tags
'HANDMADE: when design & craft meet' - article by...
Today I came across an excellent article by Lidewij Edelkoort. Edelkoort discusses how globalization and mass production has driven us to seek unique experiences: experiences which can be found in craft. This is exactly what I've been researching, but Edelkoort writes it far more eloquently and succinctly than I ever could. I started to paste in some of the highlights, but soon realized I...
7 tags
Stéphanie Baechler - artist
text & images via stephaniebaechler.com: FABRIC project Starting point for my project are formations, shapes and material combinations that result from the rather accidental than conscious every day actions of human life. I was inspired by curtains, fabric pleats, plastic bags, fabrics that happened to be spread on the floor, wrapped objects and creased blankets. The sheer fascination...
5 tags
9 tags
DIYcouture
DIYcouture is a fantastic project by Rosie Martin. Her empowering project is an answer to a fashion industry that is driven by a fictional narrative; one where all women are size 0 - 2 and have plenty of money to spend. Martin makes fashion more accessible by selling affordable instructions to clothes she designs, giving power to the consumer who ultimately creates their own garment. text via...
5 tags
7 tags
Adventures in Mindmapping Craftivism
New post on counter-craft.org: Where do DIY and craft(ivism) converge & depart in history? …in a protest setting?
6 tags
Ruth Scheuing - Silk Roads
Last week I was focusing on 'slow textiles'. This week I found myself searching for artists who have blended traditional textiles and modern technology. I came across artist Ruth Scheuing. Below is an interview from her Surrey Art Gallery Tech Lab Residency in 2010. To view more of her work from Silk Roads, visit her website. from the residency pamphlet (available in a Google Docs...
7 tags
London 2012: mystery knitter leaves...
via http://www.telegraph.co.uk: A mystery knitter has left a huge Olympics-themed knitted work on the pier in Saltburn-by-the-Sea near Teesside. Pictures: Richard Rayner / North News & Pictures
1 tag
The Church of Craft
"The Church of Craft aims to create an environment where any and all acts of making have value to our humanness. When we find moments of creation in our everyday activities, we also find simple satisfaction. The power of creating gives us the confidence to live our lives with all the love we can. By promoting creativity, we offer access to an interfaith spiritual practice that is...
8 tags
Knitting Through Disaster
via Wall Street Journal: "The members of a knitting group at a tsunami-ravaged fishing village share the difficulties that thousands of homeless victims still face nearly a year after disaster swept away their lives." "Knitting is popular in Japan. When Ms. Sawka showed up at the Daiichi Sports Field housing complex with donated yarn, several women started using it to make...
10 tags
occupyknit-in.org
In December I interviewed Max Ventura about Occupy Berkeley's 'Knit-In at the Sit-In'. Today I got an email from Max announcing their new website, occupyknit-in.org. One of my favorite features on the site is the feedback they've posted from the places they sent knitted items to. They've sent items to Cairo, Fukushima, Canada, and New York. Recently, Occupy Newfoundland...
8 tags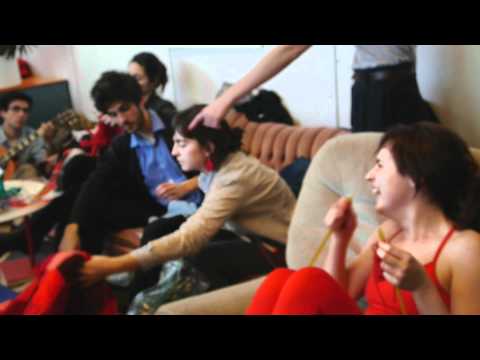 4 tags
3 tags
Watch
Canadian-born journalist Carl Honore has written for The Economist, the Houston Chronicle, the Observer, and the National Post, but he is best known for his advocacy of the Slow Movement. A loose and international effort by the harried and haggard to decelerate the pace of their lives, the Slow Movement spans everything from telecommunications (slow email) and health care (slow medicine) to diet...
4 tags
Can craft contribute to urban development? The New... →
Karen Yair wrote an interesting article exploring the ways we can bring about change through craft. I'm excited that she mentions the course I was in last semester with Professor Nitin Sawhney. Yair is a researcher, writer and educator with a passion for creative social innovation and the creative industries.
4 tags
Slow Cloth
Image: Riding a Curve by Jude Hill, Hand/Eye Magazine Elaine Lipson offers her poetic definition of Slow Cloth: Joy - Slow Cloth has the possibility of joy in the process. In other words, the journey matters as much as the destination. Contemplation - Slow Cloth offers the quality of meditation or contemplation in the process. Skill - Slow Cloth involves skill and has the...
10 tags
Katherine May
Katherine May is a textile designer-maker based in London. "My concerns for textile waste and fast fashion has taken me on a journey of patchwork and quilt making - it's thrifty techniques and it's history of collective making." text/image via Quilting: How to get started, The Telegraph: Quilts do not have to conform to stereotypical images of faded florals suited...
5 tags
Fall Color Harvest at Stone Edge Farm
permacouturepress: Our late September fall harvest at Stone Edge Farm in Sonoma, California, was a vibrant palette of food and color!  We gathered dyes and edibles from all the cultivated, organic, heirloom and wild plants, getting to savor the joy of slow food AND slow textiles. We were honored to collaborate again with Stone Edge Farm's culinary director, John McReynolds. John and I had...
7 tags
Discussion: Yarnbombing
I've been struggling with posting about my personal thoughts on yarnbombing for quite some time. I'm still formulating my ideas, but I just wanted to repost projectcraftivism and write a few words in response. projectcraftivism's post focuses on the environmental impact of yarnbombing and offers a number of valid points. Personally, my struggle with yarnbombing is whether it...
5 tags
Love & Thrift - The Local Cloth Project
via Love & Thrift: Project: The Local Cloth Project [During a short residency at the Harvest Worksroom in East Brunswick Vuletich aims] …to explore through textiles and cloth, larger ideas around quality and craftsmanship, emotional attachment to products, and what it means to feel connected to a place, a location and to a community of people. "…Here at Harvest...